---
---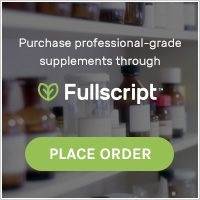 Fullscript offers the most extensive catalogue of professional-grade supplements, shipped directly to your door!
keeping you on track with your treatment plan
easy click to order
products are never past expiry
products are always stored correctly (e.g. probiotics in the fridge)
most convenient way to access professional supplements
competitive pricing
fast delivery
Once you create your account, you will be able to access our patient dispensary of 300+ professional supplement brands.